Friday, November 23, 2012, 08:00 PM
Posted by Administrator
Sometimes a few guys seems to be very innovative.
Because GCR coded (e.g. Apple II floppy diskettes) floppies can't be read from "normal" floppy disk controllers, a special device for reading even exotic floppy disk tracks is needed.
A Catweasel controller is such a hardware, but it's meanwhile old and no longer supported.
Now they developed a new promising piece of hardware : DiscFerret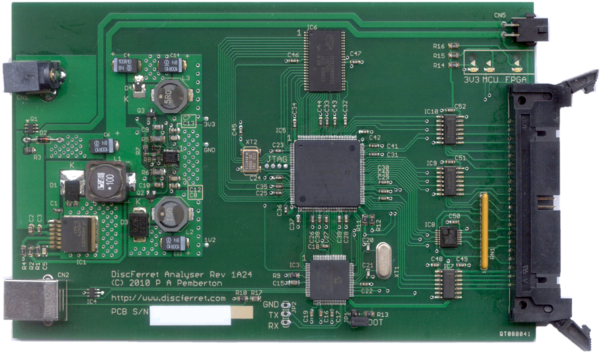 At the moment, there is only slow progress towards a mass production, but you can get prototype boards. You should remember the URL and visit it again.
See
http://www.discferret.com/wiki/DiscFerret
for more infos.

add comment
( 279 views ) |
permalink
|
related link
|





( 3 / 202 )
<<First
<Back
| 30 | 31 | 32 | 33 | 34 | 35 | 36 | 37 | 38 | 39 |
Next>
Last>>